Drain Cleaning & Repair in Vancouver Area
Plumbhartt is committed to delivering reliable and professional drain cleaning and repair services to the Vancouver area. Our experienced technicians are dedicated to providing high-quality workmanship, ensuring your drains are functioning properly and efficiently. With the Plumbhartt Promise, you can count on exceptional customer service and a job done right.
We Plumb With All Our Heart
Founded on the values of quality and trust,  we pride ourselves in providing comprehensive plumbing solutions done right the first time in the Vancouver Area Our
Plumbhartt Promise
gives you ease of mind and tells you exactly what to expect from our team, every time!
At Plumbhartt, we understand the importance of properly functioning drains. Whether you have a clogged kitchen sink or a backed up sewer line, our experienced technicians have the knowledge and expertise to get the job done. Our drain cleaning services are designed to clear any blockages and improve the overall flow of your drains. In the event of a more serious issue, our repair services will have your drains back to normal in no time. With the Plumbhartt Promise, you can count on high-quality workmanship and exceptional customer service.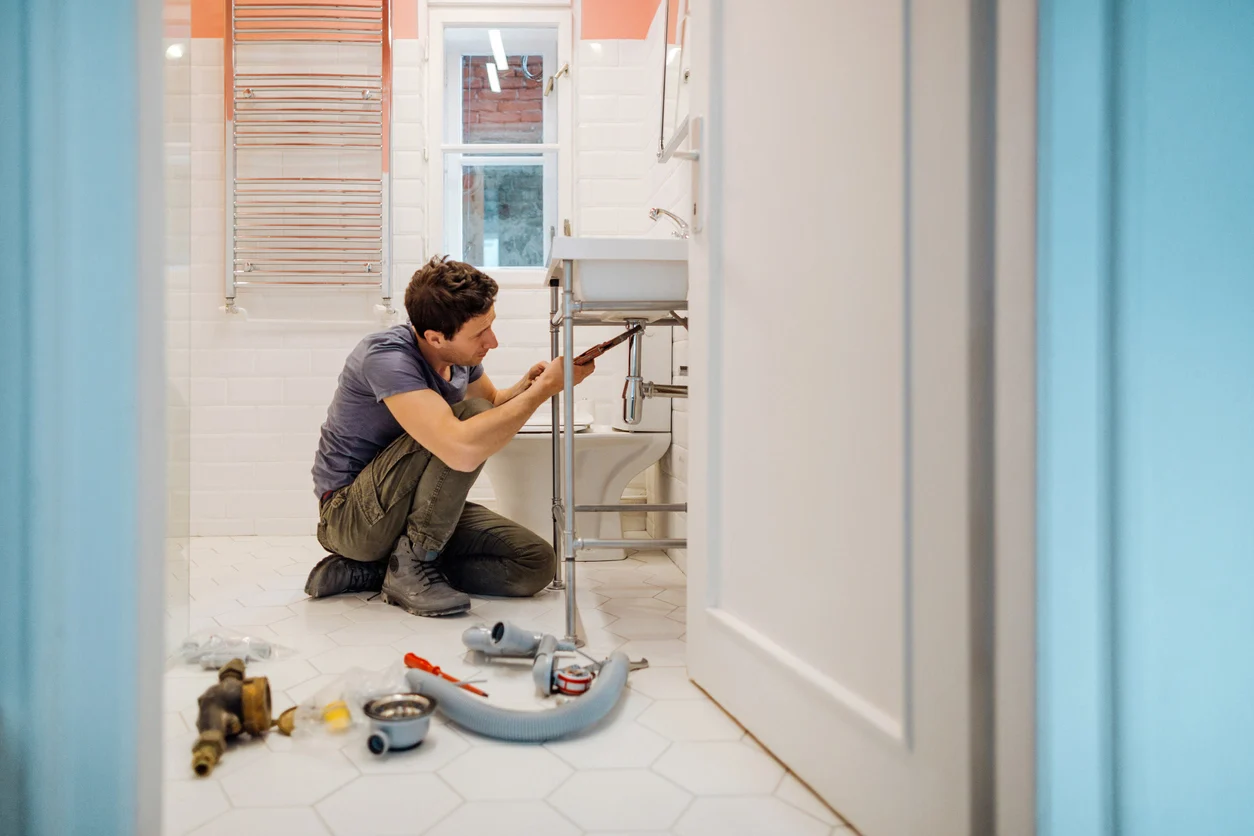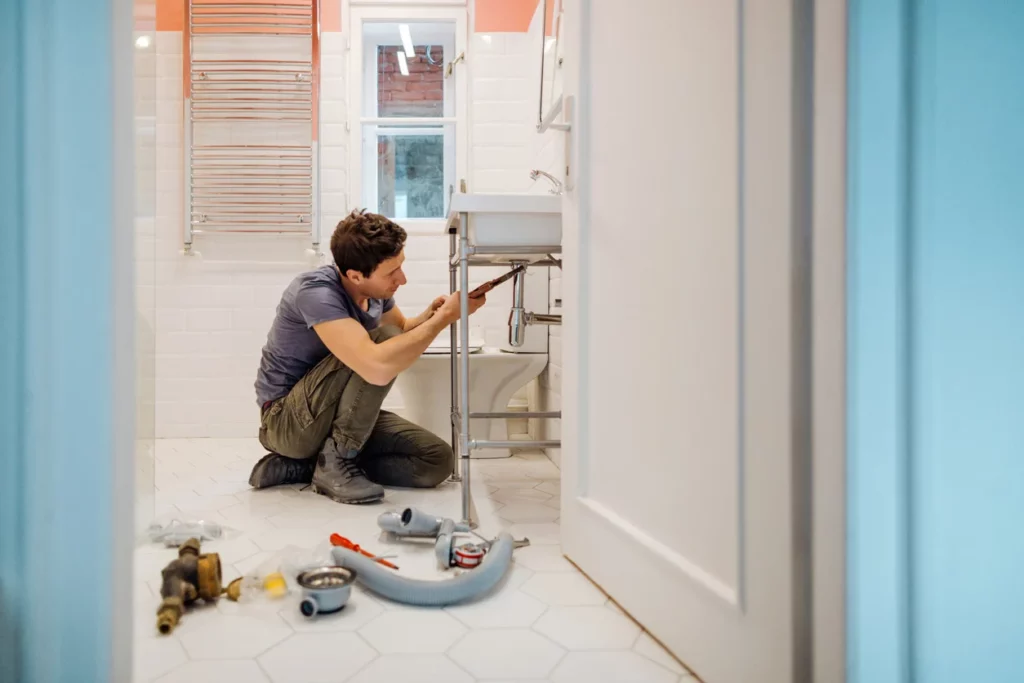 What not to put down your drain
Prevent clogs and backups in your drains by avoiding certain items. Grease, oil, and fat should never be poured down the drain as they can harden and cause blockages. Other items to avoid include coffee grounds, eggshells, and fibrous foods. These can contribute to buildup and clog your pipes. By being mindful of what goes down your drains, you can prevent costly repairs and prolong the life of your plumbing system.
Why did my drain clog or back up?
There are several reasons why your drains may clog or back up, including tree roots, garbage disposer buildup, and foreign objects. Tree roots can grow into pipes, causing blockages and backups. Garbage disposer buildup can occur when food particles and other debris accumulate in the unit, preventing it from functioning properly. Foreign objects like toys, jewelry, and even flushable wipes can cause blockages in pipes. If you experience a clog or backup, Plumbhartt can help determine the cause and provide the necessary repair services.
Can I try to unblock it myself?
While there are some simple solutions like using a plunger or drain cleaner, it's important to proceed with caution. Chemical drain cleaners can be harmful and potentially damage your pipes. If you're not comfortable attempting to unclog your own drains, it's best to call in a professional. Our experienced technicians have the tools and knowledge to safely and effectively clear any blockages, ensuring your drains are functioning properly.
Wondering how it all works? It's as easy as 1-2-3!
From scheduling an appointment to the final touch-up, we'll guide you every step of the way, ensuring a smooth and stress-free experience.
Start your plumbing project with confidence by requesting a free estimate from us. Simply give us a call at 604-518-9079 or click the Book an Appointment button to get started.
Hire the Experts at Plumbhartt
Once you've accepted your estimate, you can trust our licensed plumbers to arrive on time, complete the job to the highest quality, and leave your home tidy.
Relax and enjoy peace of mind knowing that your plumbing work is backed by our industry-leading guarantee. With Plumbhartt, you can trust that your project will be completed by professional, reliable plumbers.
We believe in making the process of hiring a plumber as simple and stress-free as possible. With our straightforward three-step process, you can rest assured that your plumbing needs will be handled efficiently and effectively. Get started today and experience the Plumbhartt way!
See What Customers Have to Say About Plumbhartt's Services
Hassan installed my tankless water heater and it looks like a piece of art. He thoughtfully suggested I install plywood backing for installation and aesthetic reasons. His work is masterful with an attention to detail that only a master craftsman has. His price was good but his work was above average in every aspect. I highly recommend his services for all your plumbing needs.
At Plumbhartt, we understand that hiring a plumbing contractor can be a stressful experience. 
That's why we've made it our mission to provide our customers with a worry-free, enjoyable experience from start to finish using The Plumbhartt Promise.
We will show up on time, with a smiling face, and a go-getter attitude
On-time arrivals with a friendly, professional demeanor. Our team members are always prompt and ready to tackle your plumbing needs.
We will respect every customer, their home, and their belongings
Respect for your home, belongings, and you. We know that your home is your sanctuary, and we treat it as such.
We will give honest, transparent pricing
Honest, fair pricing. We believe in transparency and will always provide you with a detailed estimate before any work begins.
We will get the job done to the highest quality, the first time
Quality workmanship that will stand the test of time. Our goal is to get the job done right the first time, so you can enjoy a hassle-free experience.
At Plumbhartt, we're more than just plumbers – we're problem solvers. We're here to make your life easier and to provide you with peace of mind. That's The Plumbhartt Promise.
Meet the friendly faces who make up the Plumbhartt team and will be serving you!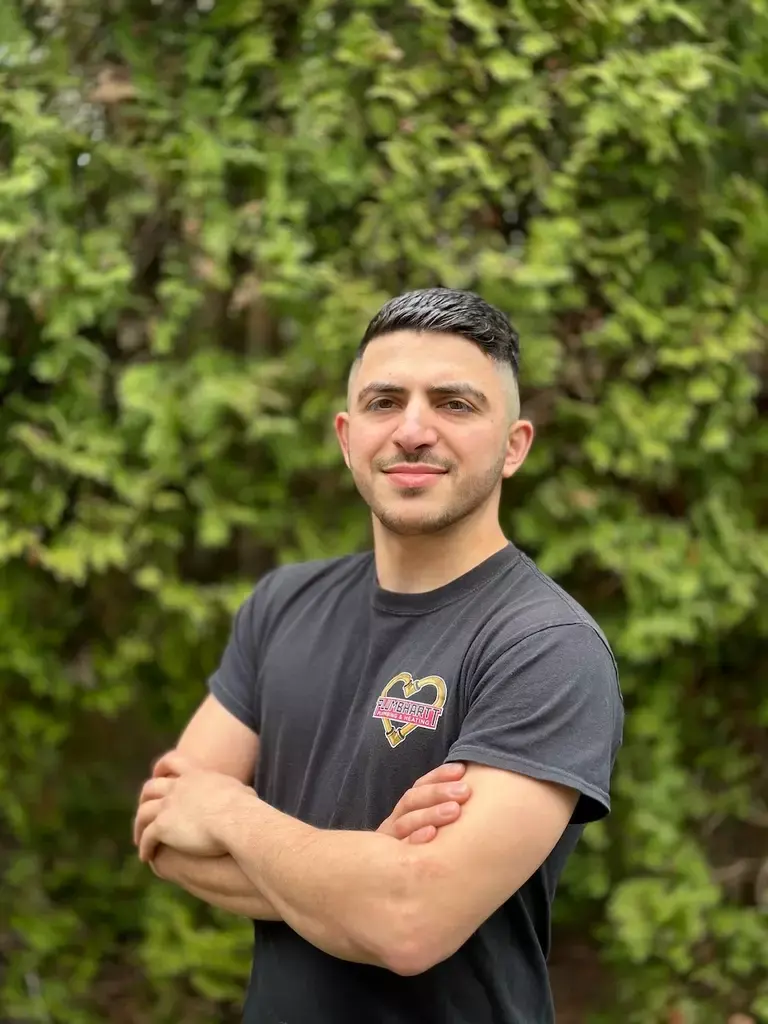 Hassan
President & Operations Manager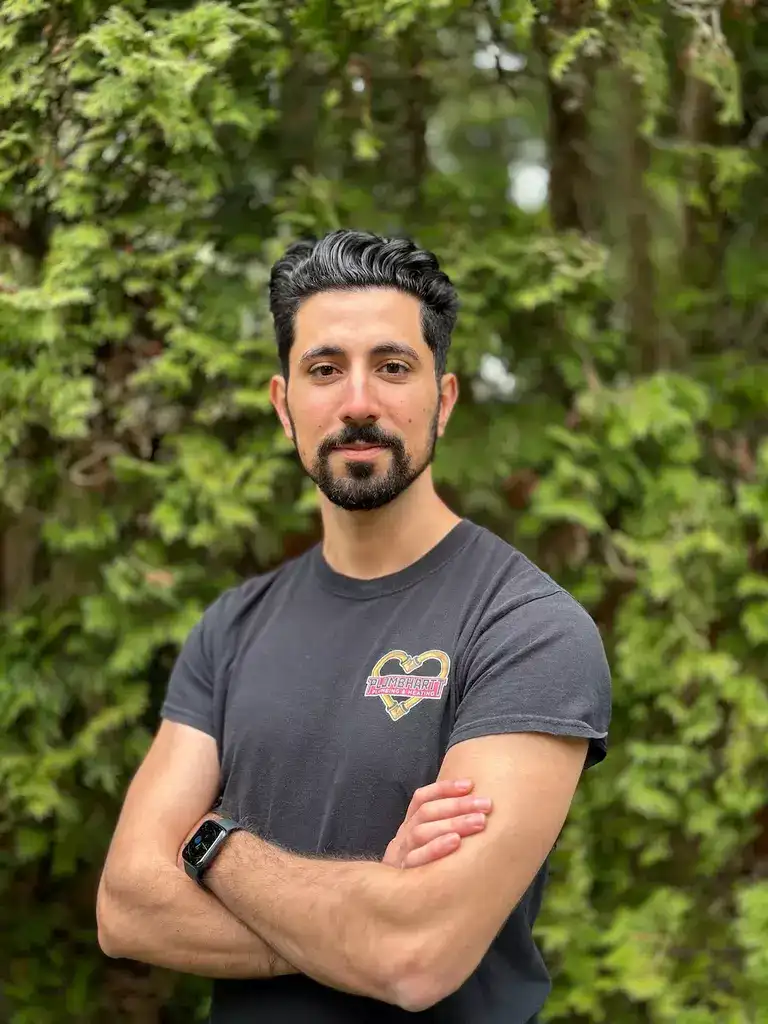 Majd
Growth & Project Manager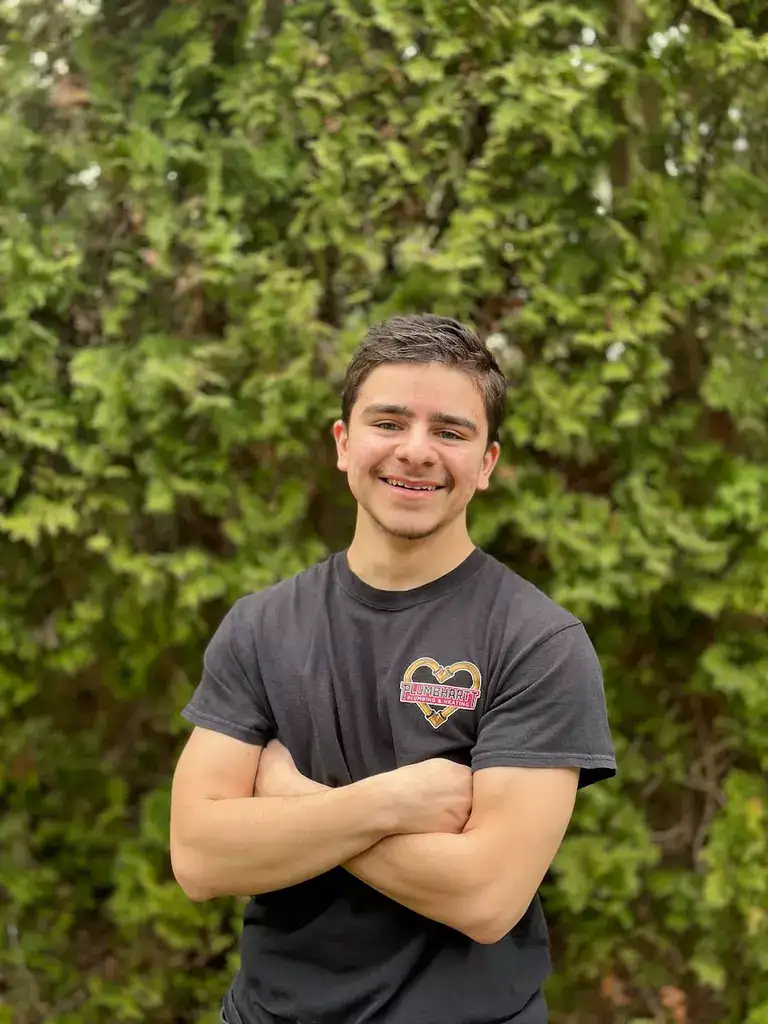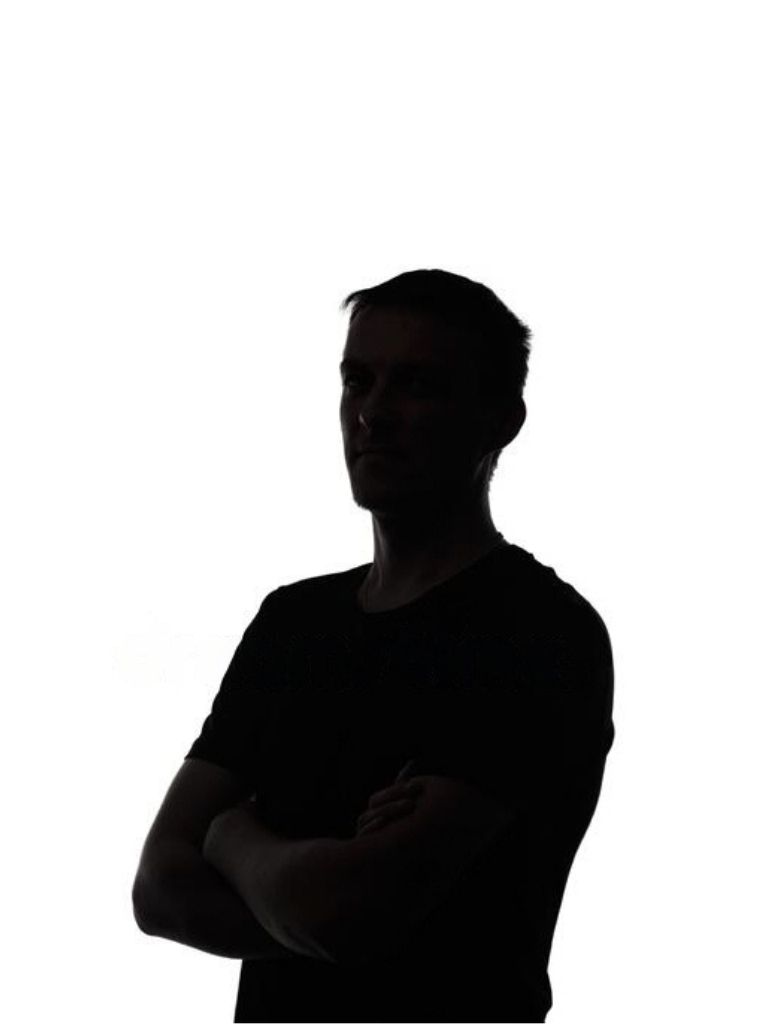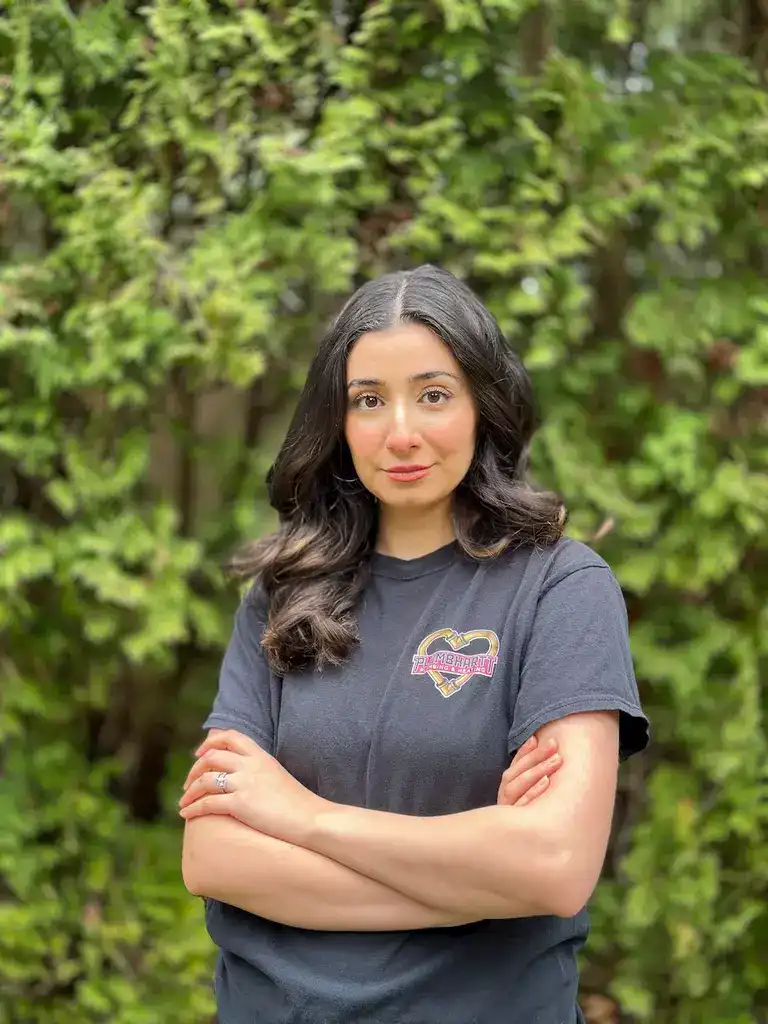 Ready to Get Your Plumbing Fixed?
Don't wait until it's too late! Contact us today and experience our top-rated plumbing services. Our expert plumbers are available 24/7 to provide fast, reliable service when you need it most.