Frozen Pipe Thawing & Repair in Vancouver Area
Don't let a frozen pipe leave you out in the cold. Plumbhartt offers expert frozen pipe thawing and repair services in Vancouver. Count on us to get your pipes flowing again. Our skilled technicians are trained to handle any type of frozen pipe, and our commitment to the Plumbhartt Promise means you can trust us to provide quality workmanship. Request your appointment online today for reliable and efficient service.
We Plumb With All Our Heart
Founded on the values of quality and trust,  we pride ourselves in providing comprehensive plumbing solutions done right the first time in the Vancouver Area Our
Plumbhartt Promise
gives you ease of mind and tells you exactly what to expect from our team, every time!
Frozen Pipe Thawing & Repair
If you're dealing with a frozen pipe, you need a plumbing company that you can trust to get your pipes flowing again quickly and efficiently. At Plumbhartt, we specialize in frozen pipe thawing and repair services in Vancouver. Our experienced technicians use state-of-the-art equipment to safely and effectively thaw frozen pipes and repair any damage that may have occurred. We understand the urgency of this situation, which is why we offer 24/7 emergency services to ensure that you're never left out in the cold.
Some benefits of choosing Plumbhartt for your frozen pipe needs include:
Experienced technicians who know how to safely and effectively thaw frozen pipes
State-of-the-art equipment to get the job done right
24/7 emergency services for your peace of mind
Competitive pricing and transparent communication throughout the process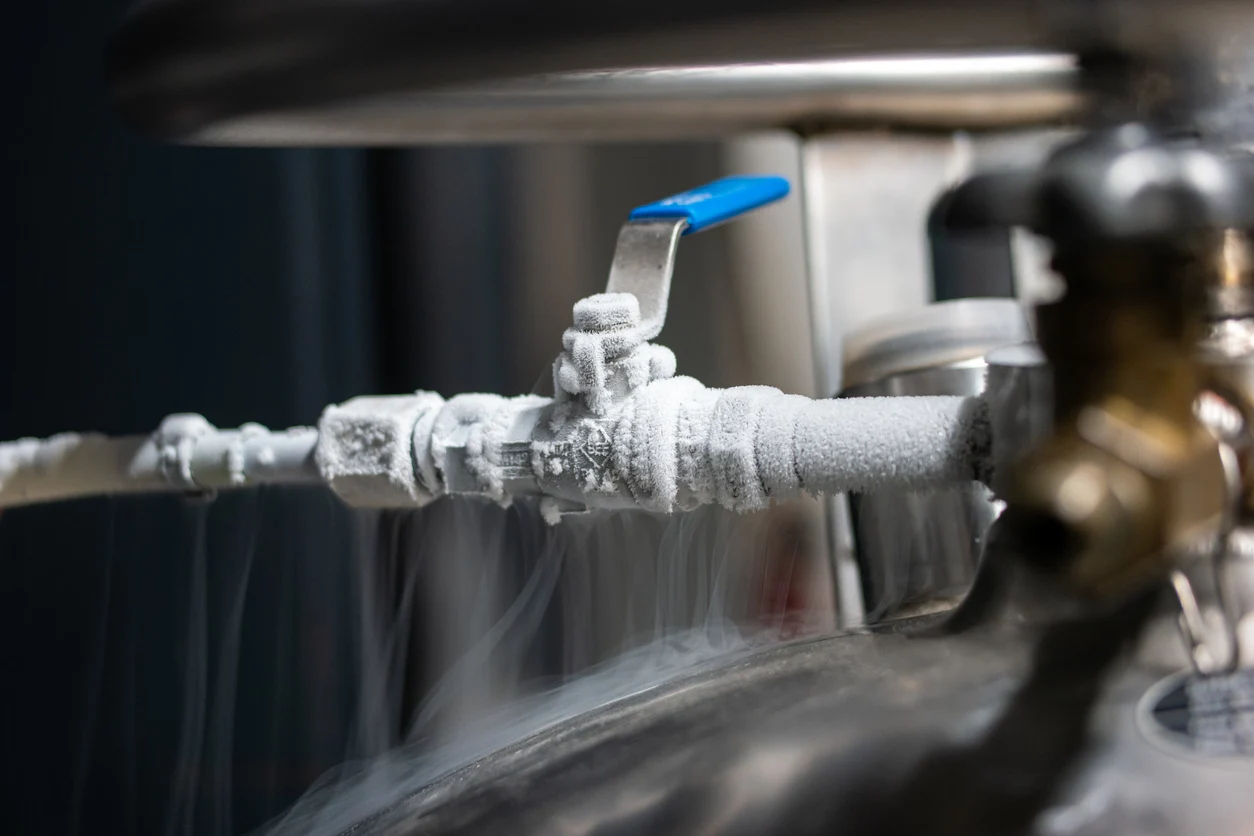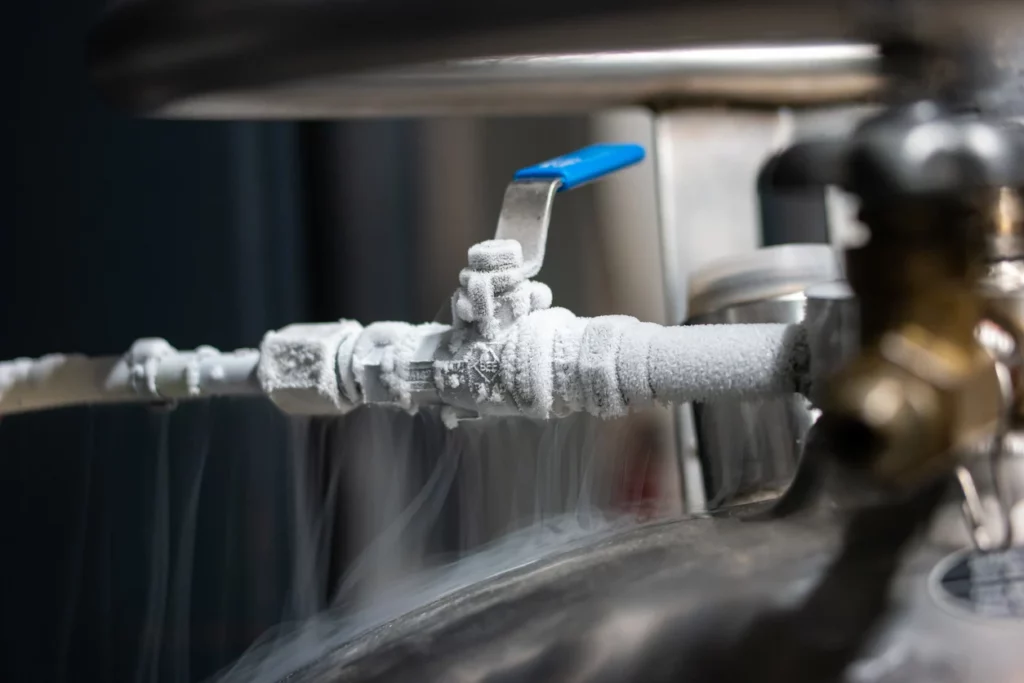 How Do I Know if I Have a Frozen Pipe?
If you suspect that you may have a frozen pipe, there are a few signs to look out for. These can include a decrease in water pressure or no water coming out of your faucets, strange noises coming from your pipes, or visible frost on the exterior of your pipes. If you're not sure, give us a call and we can help you determine the best course of action.
What Can I Do to Prevent Frozen Pipes?
There are a few steps you can take to prevent your pipes from freezing in the first place. These include:
Insulating your pipes
Leaving your faucets dripping during periods of extreme cold
Keeping your home heated to a consistent temperature
Opening cabinet doors to allow warm air to circulate around your pipes
If you're concerned about frozen pipes or want to take preventative measures, contact Plumbhartt today to learn more about how we can help.
Wondering how it all works? It's as easy as 1-2-3!
From scheduling an appointment to the final touch-up, we'll guide you every step of the way, ensuring a smooth and stress-free experience.
Start your plumbing project with confidence by requesting a free estimate from us. Simply give us a call at 604-518-9079 or click the Book an Appointment button to get started.
Hire the Experts at Plumbhartt
Once you've accepted your estimate, you can trust our licensed plumbers to arrive on time, complete the job to the highest quality, and leave your home tidy.
Relax and enjoy peace of mind knowing that your plumbing work is backed by our industry-leading guarantee. With Plumbhartt, you can trust that your project will be completed by professional, reliable plumbers.
We believe in making the process of hiring a plumber as simple and stress-free as possible. With our straightforward three-step process, you can rest assured that your plumbing needs will be handled efficiently and effectively. Get started today and experience the Plumbhartt way!
See What Customers Have to Say About Plumbhartt's Services
Hassan installed my tankless water heater and it looks like a piece of art. He thoughtfully suggested I install plywood backing for installation and aesthetic reasons. His work is masterful with an attention to detail that only a master craftsman has. His price was good but his work was above average in every aspect. I highly recommend his services for all your plumbing needs.
At Plumbhartt, we understand that hiring a plumbing contractor can be a stressful experience. 
That's why we've made it our mission to provide our customers with a worry-free, enjoyable experience from start to finish using The Plumbhartt Promise.
We will show up on time, with a smiling face, and a go-getter attitude
On-time arrivals with a friendly, professional demeanor. Our team members are always prompt and ready to tackle your plumbing needs.
We will respect every customer, their home, and their belongings
Respect for your home, belongings, and you. We know that your home is your sanctuary, and we treat it as such.
We will give honest, transparent pricing
Honest, fair pricing. We believe in transparency and will always provide you with a detailed estimate before any work begins.
We will get the job done to the highest quality, the first time
Quality workmanship that will stand the test of time. Our goal is to get the job done right the first time, so you can enjoy a hassle-free experience.
At Plumbhartt, we're more than just plumbers – we're problem solvers. We're here to make your life easier and to provide you with peace of mind. That's The Plumbhartt Promise.
Meet the friendly faces who make up the Plumbhartt team and will be serving you!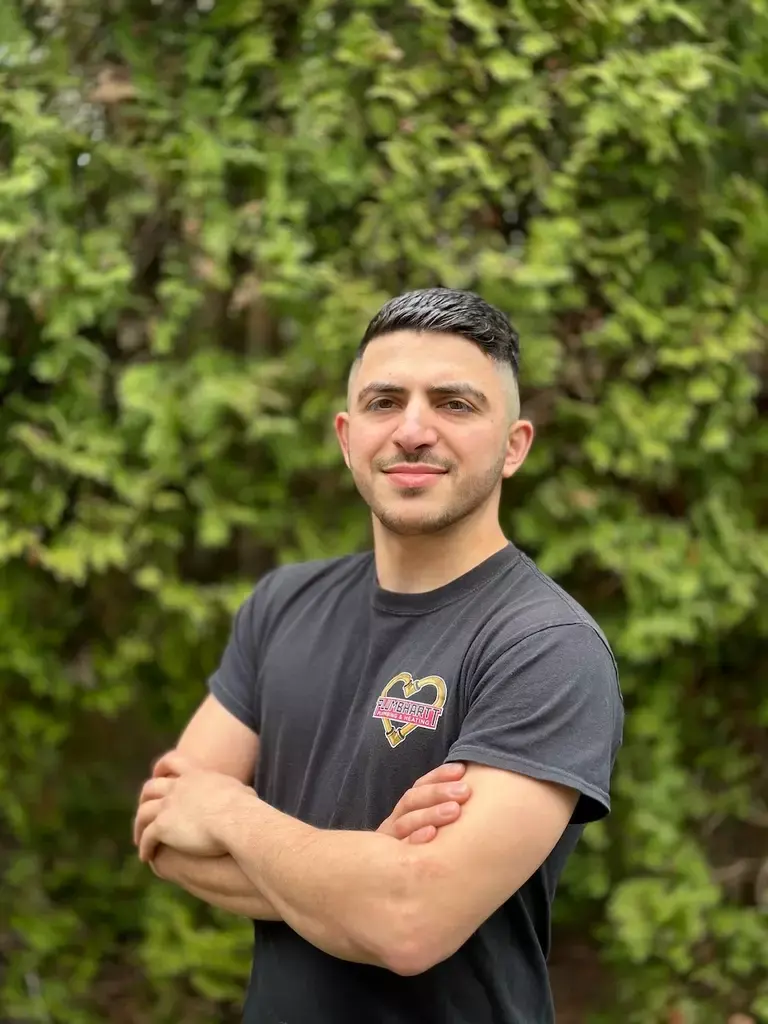 Hassan
President & Operations Manager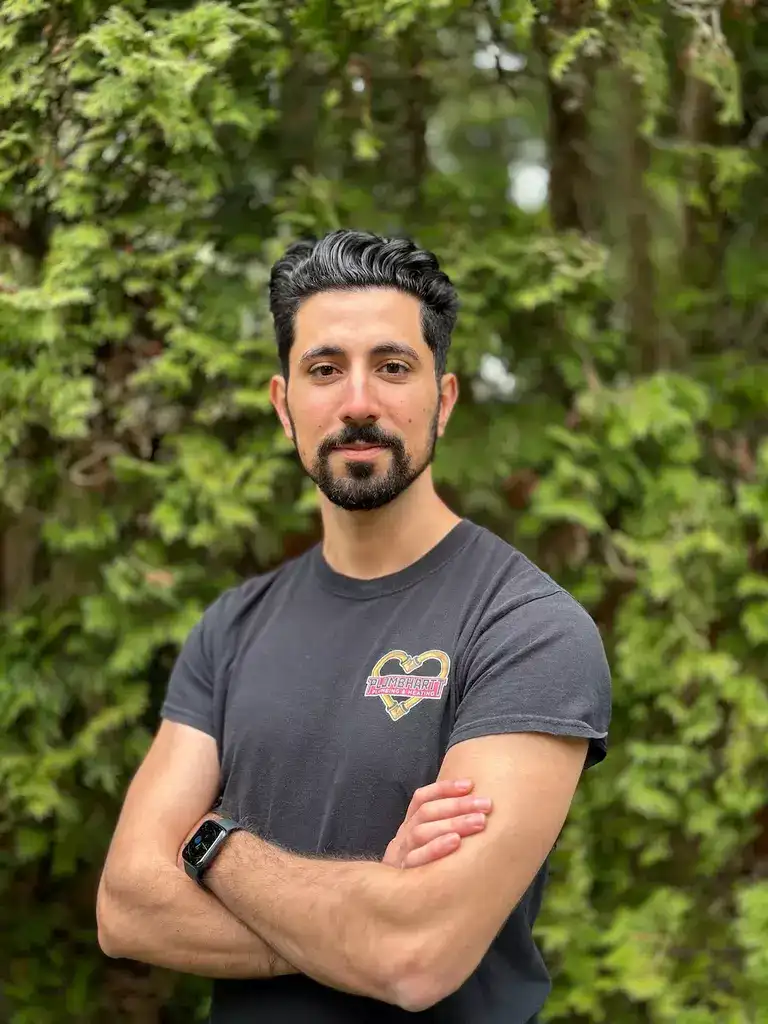 Majd
Growth & Project Manager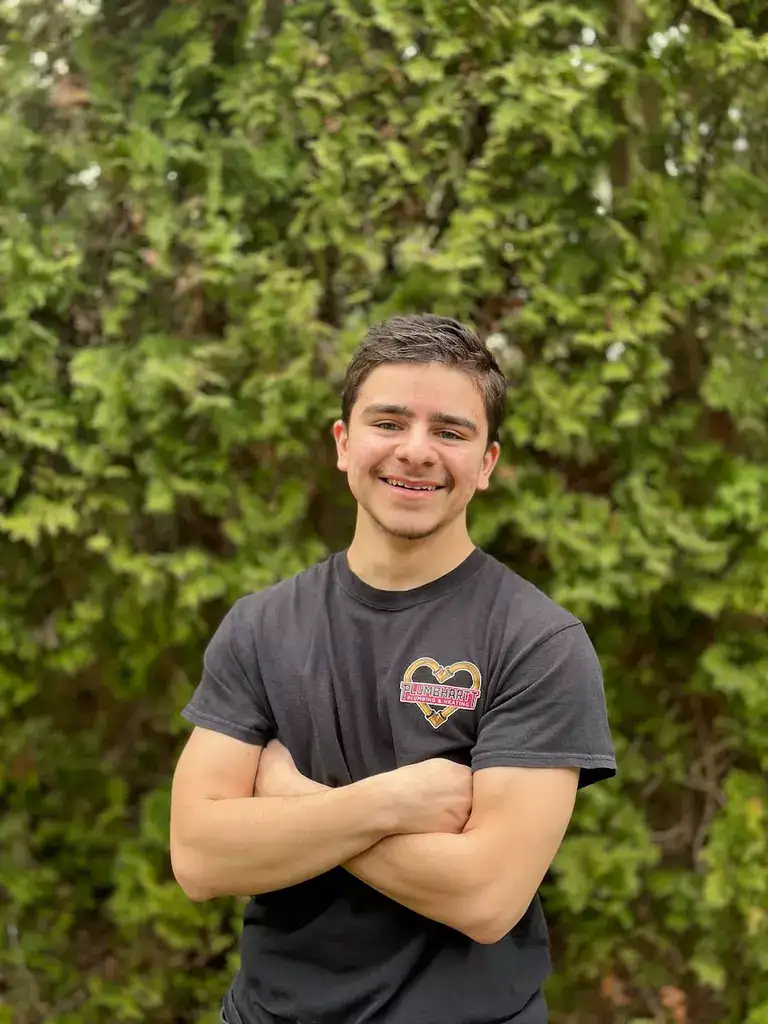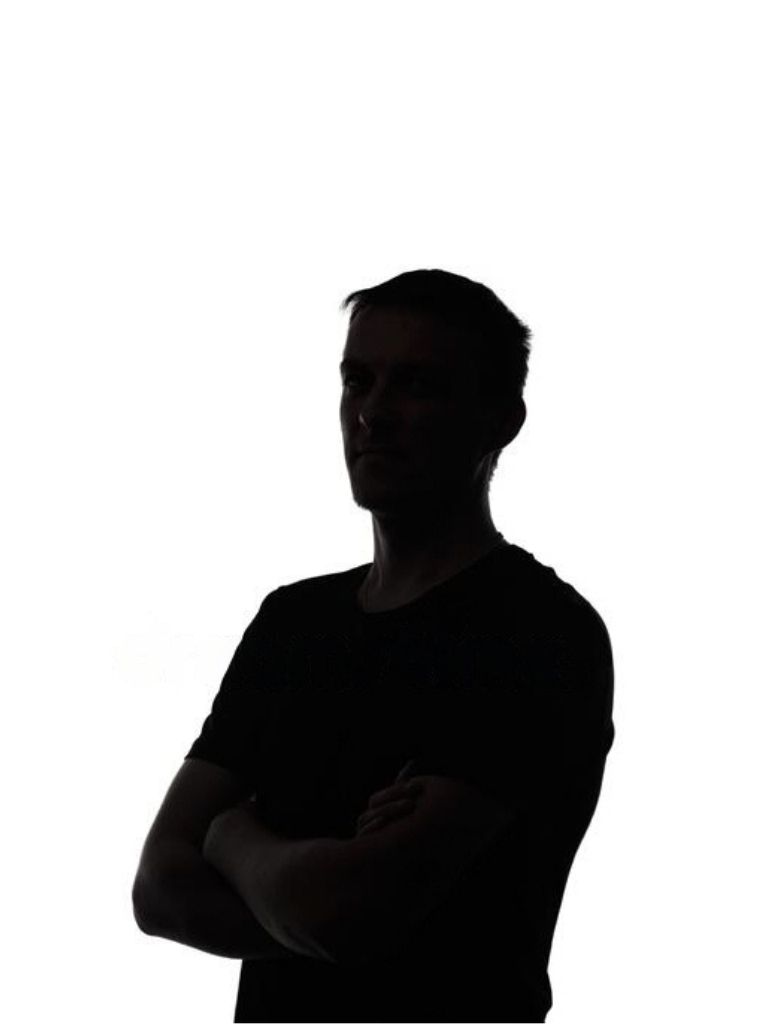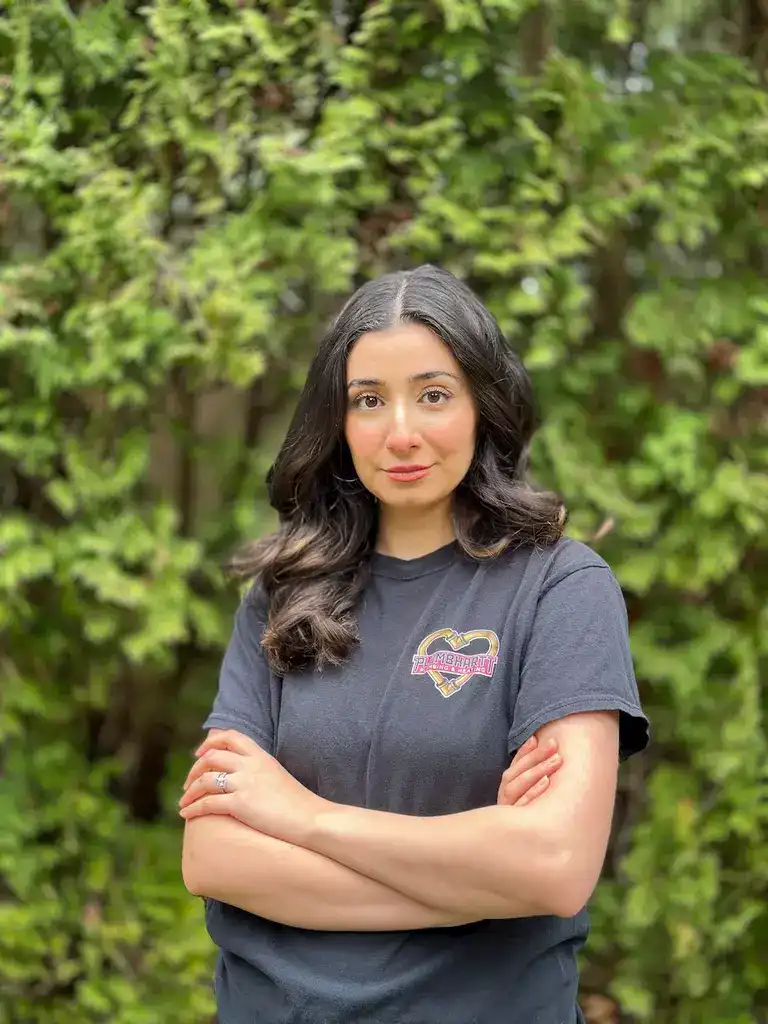 Ready to Get Your Plumbing Fixed?
Don't wait until it's too late! Contact us today and experience our top-rated plumbing services. Our expert plumbers are available 24/7 to provide fast, reliable service when you need it most.